I remembered to bring the camera with me last night while taking the dog for awalk and took a few pictures of Macroom bridge and the River Sullane. Cold evening with very little wind, I reckon it would be possible to fish quite easily under the glow of the bridge lights.
This is looking into town where you can still see the remains of the castle walls in the background.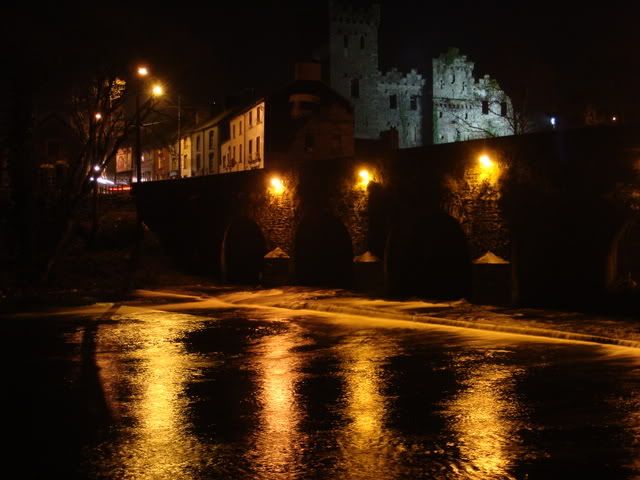 The other side of the bridge taken from the foot of the old castle walls.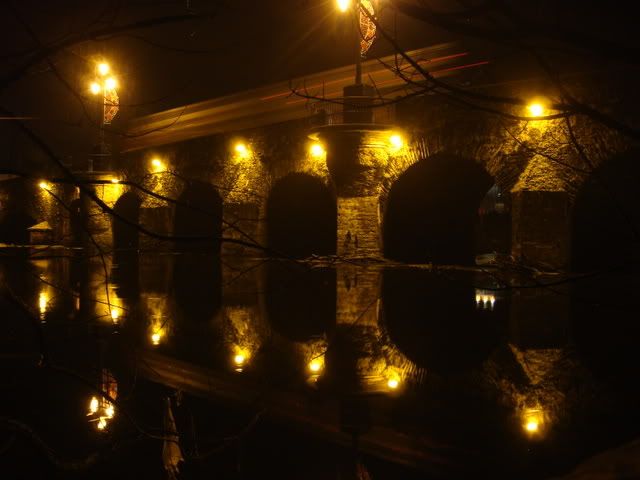 On the town side looking towards the road to Killarney. Lots of fish to be seen from the bridge most of the year and I walk across a few times everyday so I always have a look. Roll on the 2nd of March when the season opens.