We have had rain almost everyday for the last few weeks so my limited fishing on the river reached drought status unlike the river which is flowing through the town like a torrent. I decided I was going out today rain or not, so at about two o'clock a gap in the clouds gave me enough time to load the waders and gear in the car and head upstream 10 miles or so from my usual stretch of the Sullane to Ballyvourney. The River was flowing very fast and being totally unfamiliar with this stretch I wandered about for a while to see likely spots. its extremely beautiful along there but seemed to me pretty much inaccessible with steep overgrown banks and water so fast and deep you were barely able to stand up in.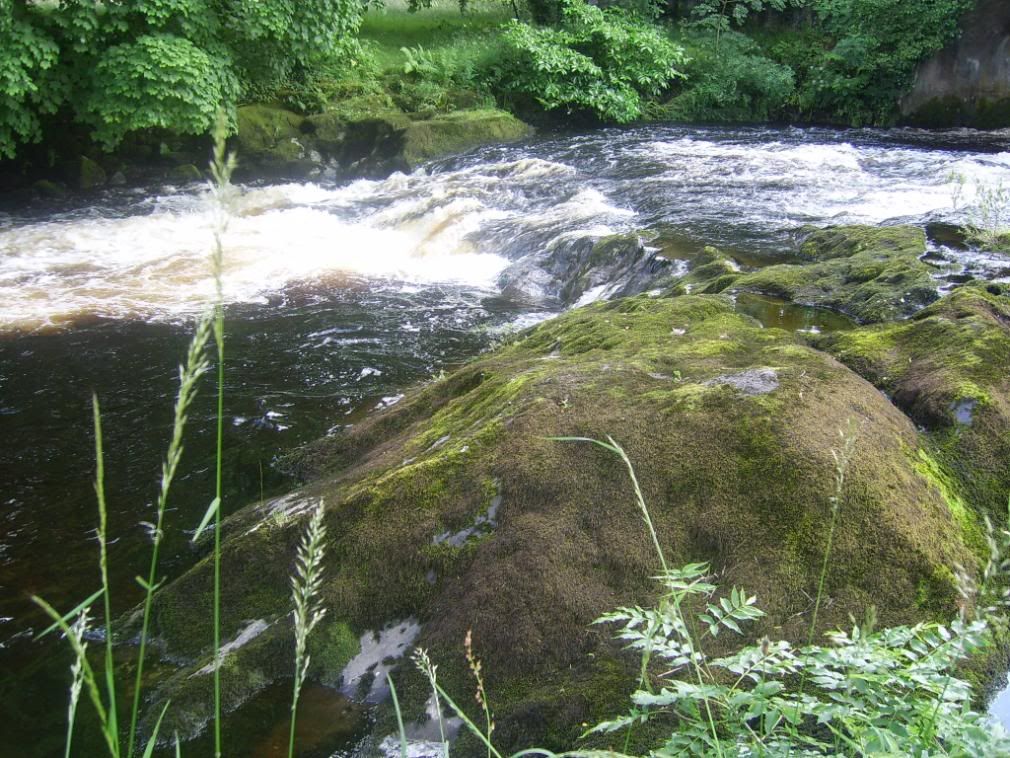 I put the waders on and had a few flicks in some gaps but the combination of trees, undergrowth and my limited casting ability resulted in depletion of my fly stocks. I decided to walk downstream because I had crossed a small tributary to the Sullane about a mile back on the way in the car. The weather was showers one minute then warm sunshine and these bursts of sun were resulting in hatches of fly life. I have no idea what this fly is, some sort of olive upright ?
I could see fish rising so it was looking good if I was just able to get on the water. The tributary was shallow with some deeper pools along the edge and I was able to wade upstream for a good half a mile.
First cast resulted in a rise to my green Klinkhamer and so it went all along this small stream catching trout every few casts until I reached a section with what looked like an old concrete structure and remains of an old gate, here it was deeper than my waders so I stayed for at least an hour catching many trout in this deeper water all on the green Klink. This Klinkhamer is one I tied myself when experimenting with different colours of posts after reading Gareth's post on Fly Fishing in South Wales. He swears by his pink post klink so I tied a variety of colours and this gold tinsel post from last years Christmas decorations makes it very easy to spot in the sunshine and stands up well to the fast water.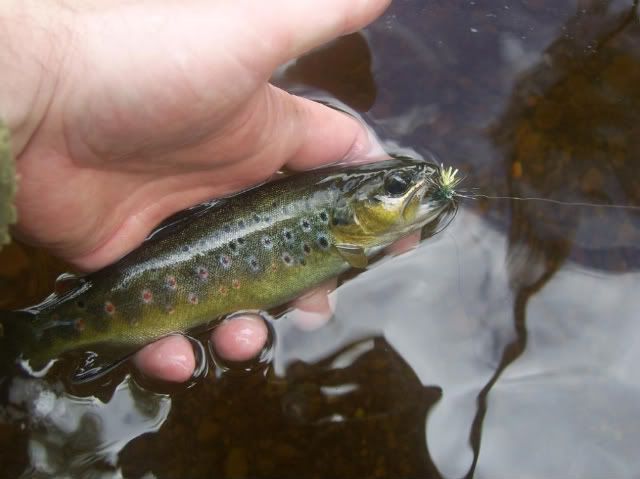 I stopped counting after about a dozen or so trout all around the size of the one in the picture, this small feeder to the main river seems well populated with wild browns and I will return soon.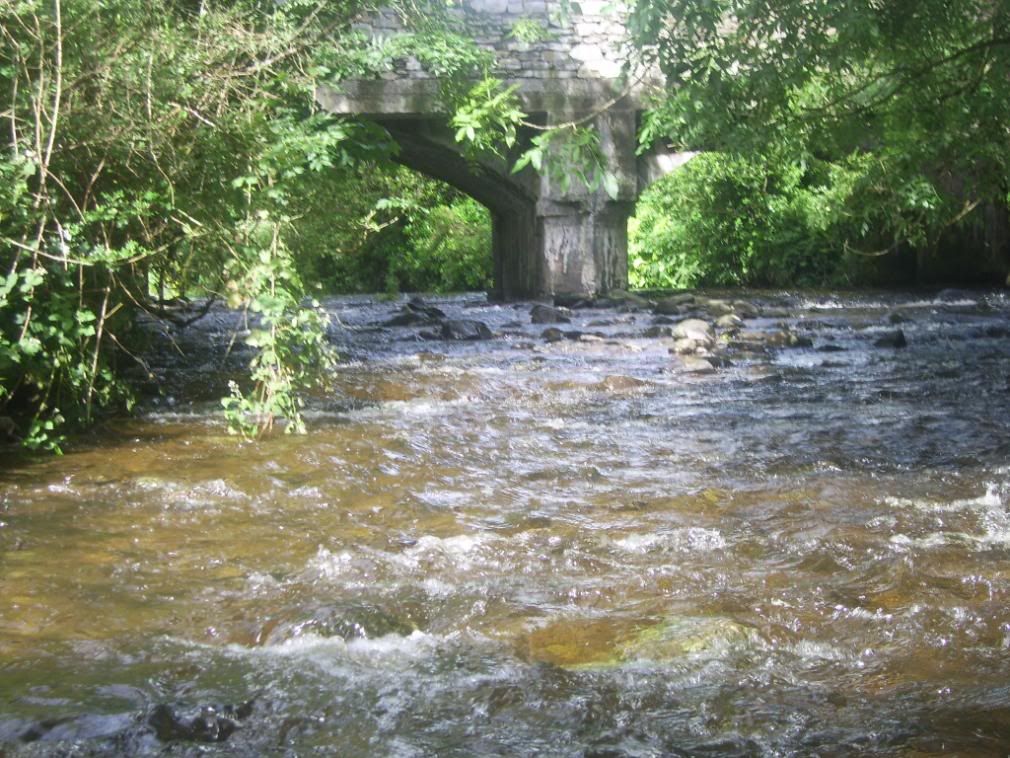 On my way back I left the main road at Ballymakeera and found a bridge over the Sullane with a weir pool and lots of accessible looking fishy places so that's the next spot I am going to try, maybe this evening if the kids all go to bed at a reasonable hour. It is still possible to fish until about 11.00 o'clock at night if the sky is clear and the bloody rain keeps away.